Photo: Thailand
Asia is the largest continent on Earth and is home to dozens of countries. Each are of the region has its own energy and history to experience. With everything Asia has to offer, the real question isn't, why should you go? It's why wouldn't you go?
---
East Asia
China, Hong Kong, Japan, Mongolia, North Korea, South Korea, Taiwan
South East Asia
Brunei, Cambodia, Indonesia, Laos, Malaysia, Myanmar, Philippines, Singapore, Thailand, Timor Leste, Vietnam
South Asia
Bangladesh, Bhutan, India, Maldives, Nepal, Pakistan, Sri Lanka
---
Do I Need a Visa to Travel to Asia?
Visas are required for U.S. passport holders before traveling to Vietnam, China, Bangladesh, Bhutan, Nepal, and India. Most countries in Southeast Asia (except Vietnam) will allow easy visa-free entry for vacations lasting two-three months.
When you book your trip through us, we are happy to provide this service.
Photo: East Java, Indonesia
Is Asia Safe?
---
In General
While no where in the world is 100% safe. On a broad scale, Asia is considered a very safe place to travel. Southeast Asia specifically, is actually one of the safest regions in the world to travel to.
You'll face little to no physical danger, it's rare to even get mugged. The majority of the time you will find that people are nice, respectful, and friendly.
---
Solo Travel
The safest places in Asia to visit as a solo traveler is any popular city. Although, don't let that deter you from visiting some of the more remote areas. You may receive various reactions the further away you venture. As the locals aren't accustomed to seeing tourists every day.
---
LGBTQ
For the most part, Asia is very safe to travel if you belong to the LGBTQ community. The laws can be a bit confusing and complicated. At the same time, some countries are more tolerant than others. Don't worry though, the Governments don't expect tourists to understand every law they have.
Taiwan became the first Asian country to pass same-sex marriage laws in May 2019 and is a fantastic country to experience.
Other LGBTQ Friendly Countries Include:
Thailand
Cambodia
Japan
The Philippines
South Korea
Vietnam
India
Nepal
Laos
Mongolia
For more useful travel advice check out our Trips Tips section. You'll find useful information designed to save you time, keep you safe, and show you what being a good global citizen looks like.
When is a Good Time to Visit Asia?
The best time to visit Asia will depend on which part of the region you travel to. Asia is large and is subject to different weather patterns. Keep in mind that regardless of the time of year, Northern Asia will typically be cooler in temperature than Southern Asia.
East Asia
Generally speaking, the Spring (March, April, May, June) and Fall (September, October, November) are great times to visit East Asia.
South East Asia
Southeast Asia lays in the tropics close to the equator, which means it is hot and humid. On average, Southeast Asia maintains a temperature of 80 degrees Fahrenheit. Seasons are better known by the rainy season (June – October) and dry seasons (November – February). The hottest time of the year lays between February and March. The only exception is that Malaysia and Indonesia's dry seasons fall from April – October.
South Asia
South Asia has about 3 seasons; winter, summer, and monsoon. We recommend traveling during their winter months (October – February). This is the driest and coolest time to travel.
Will I Have Trouble With The Language Barrier?
Don't worry. You'll find that there is quite a bit of English available in most tourist areas throughout Asia. You may experience a friendly, English-speaking, local who will offer to help you out when you purchase tickets or order food.
There will be a bit more language barriers if you travel to the more remote areas. Most rural areas will speak little to no English. Even then, you'll find it surprisingly easy to communicate through using hand motions.
Is Asia a Good Place to Travel to With Children?
Absolutely! There's a lot of emphasis placed on families in Asia, especially kids. Regardless of a difference in language, tourist children and local children tend to get along famously.
Of course, the logistics of traveling with children and getting around can be more chaotic, there are lots of family-friendly towns, beaches, properties throughout Asia.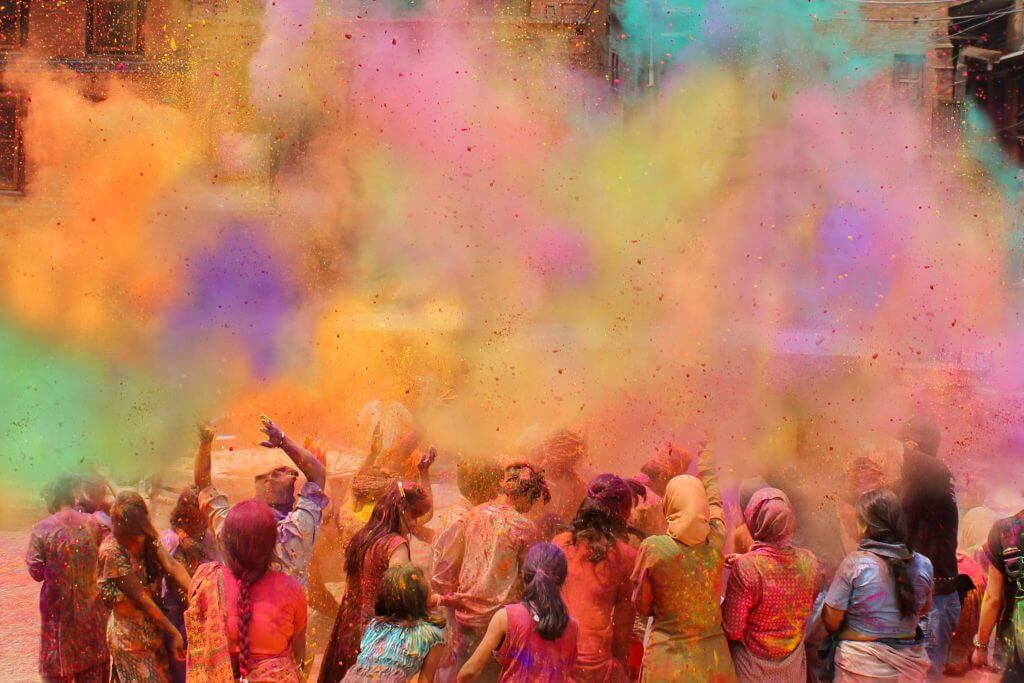 Asian Currency
Each country in Asia has their own currency, but cash is the preferred method just about everywhere. You don't have to stock up on cash or pay high exchange fees before traveling though. Thankfully, ATM's are widespread throughout Asia so you can get the local currency from the source. You might want contact your bank and order yourself an extra debit card, in case a machine eats one. In some cases, the US dollar carries some weight and there are places that will accept them instead of the local bills. Though, we don't suggest relying on it.
Do I Tip?
Every culture is different. While tipping is considered a rule and/or an act of generosity in America, Asia does not have the same opinion. Tipping is not traditionally a steadfast part of Asian culture. Though it is becoming more common due to western tourists.
Word of caution: In countries such as China and Japan, tipping is not only uncommon, it's discouraged. In more remote areas that are less touristy, tipping can even come off as an insult. If you're in a situation where you feel you really want to, then place the money in an envelope rather than pull cash out of your wallet to hand to the recipient.
Ready to discuss traveling to Asia with one of our Travel Consultants?
Head over to our Contact Page and reach out!
---